The Holidays. 
The commercials, the radio, and the store fronts won't let you forget it: the holidays are just ahead. As the weather cools and the familiar Fall sights and smells invade our senses we look forward to pumpkin pie, seeing family we haven't in a while, exchanging gifts, and all the traditions the fall and winter brings.
As the hubbub and chaos ensues, I often find that everything is over before I really get a chance to reflect on the meaning of these Holy Days, these Holidays. My best laid plans to really teach my kids what this time is all about get pushed aside and before we know it we are packing up the manger after Epiphany and trying to sneak in some lessons as we wrap the Baby Jesus in tissue paper. The problem of finding time to reflect on the Holidays and celebrate the actual meaning of the spiritual reality can be compounded and complicated by extended family who may not acknowledge the religious reasons for celebrating. As they say, don't talk about religion or politics and everyone will get along just fine.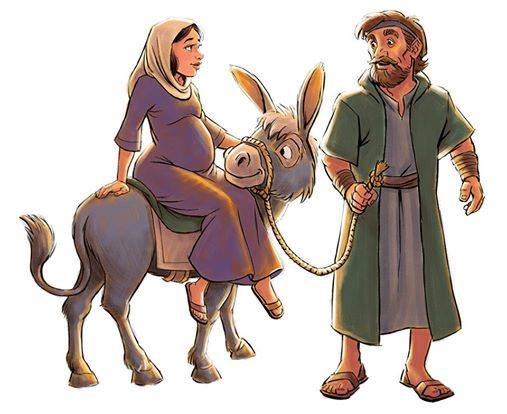 However, Christ wants to be born anew in our hearts this Christmas. Just as Mary journeyed with Joseph to Bethlehem (on the back of a donkey, and pregnant!!!!) before the birth of her Son, we are invited to journey toward the birth of our Savior-the Birth of Jesus Christ in our hearts! This is the spiritual reality of the preparation we are participating in! As we prepare the presents and the cookies we ought to be preparing our hearts through prayer, work, and sacrifice. But between the busy, the cooking, and the differing traditions (and maybe views) of family members, how are we to bring Christ into our family celebrations? How do we really take the time to prepare our hearts and our children's hearts for the birth of Christ? How do we truly celebrate Advent? How do we share the gift of Christ with our families? 
An email from a customer gave me one idea of how to build traditions into family celebrations that will put the focus back on Christ. She is using our Advent Candle Kit as an activity to do with all the children as the families get together for Thanksgiving celebrations. The kit comes with everything you need to roll your own candles. Along with wax, wicks, and Advent prayers, the kit explains the symbolism of the Beeswax:
"The Wax of an Advent Candle represents the flesh of Christ, the wick is His soul, and the Flame His divinity, which absorbs and dominates both. The flesh of Christ is pure, just as beeswax is the sweetest and purest wax because it is extracted from flowers…Throughout Advent the flame burns, expending itself, sacrificing itself, just as Christ sacrificed himself."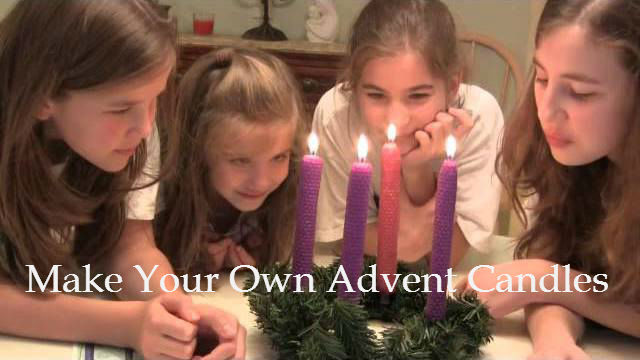 This customer is bringing the candles to Thanksgiving dinner as a fun activity for the kids. By doing so she is gently re-introducing Christ into their family celebration. This really moved me! I know that my extended family would enjoy this activity and would also welcome the meaning behind it. This customer has inspired me to try a little harder to invite Christ into our family fun. Along with their cousins, this Thanksgiving my children will be rolling Advent Candles and decorating Advent Wreaths!
Another great opportunity to bring our focus back to Christ is the Feast of St. Nicholas.
 There are all sorts of wonderful traditions surrounding this feast day. As a child I would leave my shoes outside my bedroom door and in the morning I would find chocolate coins and other treats. I have to admit that as a mom this Feast Day, celebrated on December 6th, has always slipped me by! Every December 6th I see Facebook posts of other families celebrating with treats in their shoes. As we didn't place our shoes out the night before to be filled with treats, I run out to the dollar store that day or the next and grab a few meaningless items and then tell my kids to leave their shoes out before they go to bed. As my children are too young to read a calendar, they have never known that we have celebrated St. Nicholas' feast Day a few days late!!
Not this year! This year I am going to be ready, and with more than a trinket that will break the same day my kids get it. The Holy Heroes Life of Jesus Coloring Books make the perfect fun and faith-filled present. The pictures are adorable and the scripture placed on every page is priceless. I am excited for St. Nicholas to give these books along with Sacrifice beads (and of course chocolate coins) to my children on December 6th. We will then use these gifts to learn about Christ's life and Sacrifice as we make our Advent Journey.
Last but not least, we are excited to make our first ever Jesse Tree! My oldest is only six years old and so the task of creating and teaching a Jesse Tree always seemed too daunting to take on. However, after seeing the Holy Heroes Jesse Tree DVD and the simple ornaments that come as a PDF, and after reading customers' reviews I have decided to give it a go!
This review in particular inspired me!
"Last year we began the Jesse Tree tradition in our family.  I found readings for each day from assorted books, made my own not-very-good ornaments and tried to get our four kids all excited about the process.  Stress!  This year, I kept the same ornaments and purchased the Holy Heroes Advent Jesse Tree DVD.  Boy, I am SO glad I did!  The videos are wonderful!  My kids (ages 11, 7, 5 and 3) all love them and look forward to them each night.  They've added so much to our Jesse Tree AND made my life so much easier (much happier mama = much happier children!).  Thank you, thank you!"
In addition to the Jesse tree, my children and I will be participating in the Advent Adventure with the Holy Heroes Adventure Guides. Check out this video on some of the activities!
I am so excited to really place the focus back on Christ this Advent Season. With baby number five due in the first week of Advent I was worried that the holidays would slip by without time to truly acknowledge these Holy Days. However, with videos the kids can watch on their own for the Jesse Tree, coloring books to teach them about the life of Christ, Advent Adventure and the Advent Adventure Activity Books to get them excited about Christ's birth, I know we are going to have the best Advent ever, and I hope that your family does too. How do you make time to celebrate the meaning behind the celebrations? Leave a comment and let me know! 
In the Love of Christ,
Jenny Ryan
As a recap, here are the "ready made" products I plan on using this Advent to share Christ with my children and family:
Advent Adventure Activity Books
For more ideas of how to celebrate Advent go to www.adventadventure.com
The following two tabs change content below.

Jenny Ryan can be found regularly over at
www.motheringsunshine.com
 She is the mother of five, holds a Bachelors Degree in Theology, and wrote the Catholic children's book, "Love With All My Might."