Now we are only 10 days before Ash Wednesday (unless you are some of our friends on the other side of the world who are a day ahead of us)!
One more day to invite your friends to subscribe so they, too, can be part of this novena, which we will actually begin on TUESDAY and end the morning of Ash Wednesday.  
Read on below for a bit of background.  We have also provided Day 1 of the novena below so you can print it out to be ready to pray as a family whenever is most convenient.
We want to prepare our Lent
in imitation of Jesus,
Who was led by the Holy Spirit
into the desert of His Lent. (You can read that post HERE.)
Lent is NOT about:
"Self-improvement"

Giving up vices & bad habits (we should always work on that!)

Self-absorption
Lent IS about:
Dropping our defenses and distractions and selfish consolations

To open ourselves up…and offer ourselves humbly

To the Holy Spirit to transform us–
…So that we imitate Christ in LOVING MORE both God and those persons He brings us in contact with (our "neighbors"…who often live in our own homes)!
Here's an equation for Lent (Lent leads to the Cross, remember?):
Love = SACRIFICE = ACTION
SO:
This Lent, rather than trying to change ourselves by penances and sacrifices of our own choosing—
We want to open our hearts and minds to be led by the Spirit so that He can guide us in the ways He would like to transform us–and in ways ONLY HE can transform us!
"Transform me–so I can LOVE as God wants me to Love! To sacrifice my selfish desires to serve others!"
Join us in this Novena to the Holy Spirit.  All three Gospels tell us it was the Spirit Who led Jesus into the desert for His "40 Days"!
Join us in asking that the same Holy Spirit will lead each of us to see what penances we need to adopt this Lent to shed those things that keep us from fully cooperating with God's Grace, and that through these penances which He selects for us, He will open our hearts to change.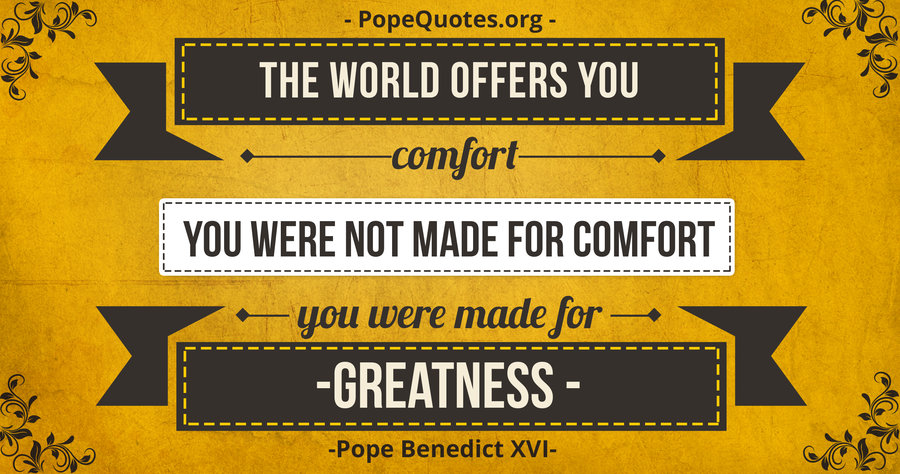 We're here to make it EASY with daily reminders:  Just subscribe to our blog by entering your email address below, then you'll receive reminder emails with links to the daily prayers. 
This particular novena is traditionally said during the nine days leading up to Pentecost when the Holy Spirit was poured out on the Church. It is a beautiful novena and I think you'll find it very fitting for the days leading up to Lent–so that we are not relying on our own strength…our own judgment…our own understanding of ourselves during these "40 Days," but are humbly surrendering ourselves to the personal love of God which He longs to give us and has promised us through the Holy Spirit.
The following is taken from the EWTN Website, just for some thought-provoking background: 
The novena in honor of the Holy Spirit is the oldest of all novenas since it was first made at the direction of Our Lord Himself when He sent His Apostles back to Jerusalem to await the coming of the Holy Spirit on the first Pentecost. It is still the only novena officially prescribed by the Church. Addressed to the Third Person of the Blessed Trinity, it is a powerful plea for the light and strength and love so sorely needed by every Christian.
FIRST DAY (Begin on Tuesday)
Holy Spirit! Lord of Light! From Your clear celestial height, Your pure beaming radiance give!
The Holy Spirit
Only one thing is important — eternal salvation. Only one thing, therefore, is to be feared–sin. Sin is the result of ignorance, weakness, and indifference. The Holy Spirit is the Spirit of Light, of Strength, and of Love. With His sevenfold gifts He enlightens the mind, strengthens the will, and inflames the heart with love of God. To ensure our salvation we ought to invoke the Divine Spirit daily, for "The Spirit helpeth our infirmity. We know not what we should pray for as we ought. But the Spirit Himself asketh for us."
Prayer
Almighty and eternal God, Who hast vouchsafed to regenerate us by water and the Holy Spirit, and hast given us forgiveness of all sins, vouchsafe to send forth from Heaven upon us your sevenfold Spirit, the Spirit of Wisdom and Understanding, the Spirit of Counsel and Fortitude, the Spirit of Knowledge and Piety, and fill us with the Spirit of Holy Fear. Amen.
Then, say these prayers: 
"Our Father" and "Hail, Mary" ONCE. "Glory be" SEVEN TIMES. 
And these final two prayers:
ACT OF CONSECRATION TO THE HOLY SPIRIT
On my knees before the great multitude of heavenly witnesses I offer myself, soul and body to You, Eternal Spirit of God. I adore the brightness of Your purity, the unerring keenness of Your justice, and the might of Your love. You are the Strength and Light of my soul. In You I live and move and am. I desire never to grieve You by unfaithfulness to grace, and I pray with all my heart to be kept from the smallest sin against You. Mercifully guard my every thought and grant that I may always watch for Your light, and listen to Your voice, and follow Your gracious inspirations. I cling to You and give myself to You and ask You, by Your compassion to watch over me in my weakness. Holding the pierced Feet of Jesus and looking at His Five Wounds, and trusting in His Precious Blood and adoring His opened Side and stricken Heart, I implore You, Adorable Spirit, Helper of my infirmity, to keep me in Your grace that I may never sin against You. Give me grace O Holy Spirit, Spirit of the Father and the Son to say to You always and everywhere, "Speak Lord for Your servant heareth." Amen.


PRAYER FOR THE SEVEN GIFTS OF THE HOLY SPIRIT
O Lord Jesus Christ Who, before ascending into Heaven did promise to send the Holy Spirit to finish Your work in the souls of Your Apostles and Disciples, deign to grant the same Holy Spirit to me that He may perfect in my soul, the work of Your grace and Your love. Grant me the Spirit of Wisdom that I may despise the perishable things of this world and aspire only after the things that are eternal, the Spirit of Understanding to enlighten my mind with the light of Your divine truth, the Spirit of Counsel that I may ever choose the surest way of pleasing God and gaining heaven, the Spirit of Fortitude that I may bear my cross with You  and that I may overcome with courage all the obstacles that oppose my salvation, the Spirit of Knowledge that I may know God and know myself and grow perfect in the science of the Saints, the Spirit of Piety that I may find the service of God sweet and amiable, and the Spirit of Fear that I may be filled with a loving reverence towards God and may dread in any way to displease Him. Mark me, dear Lord, with the sign of Your true disciples, and animate me in all things with Your Spirit. Amen.

Then, take a few moments of silence, to listen in your heart to what the Spirit is asking of you this Lent, resolving to be attentive throughout the day to whatever holy inspirations may be given you in the events and the persons He sends our way.
Don't forget — Here are some Lenten Resources for your family which the kids will love:
Lenten Road to Easter, Family 5 Pack

This CD is beautifully led by children and has very specific and beautiful resolutions at the end of each station:
Sign up for Lenten Adventure (free) and let the Adventure Guides help your family have the best Lent ever!

Complete set Lenten Activity Books (170+ big daily activities for all ages, to keep kids focused and inspired all the way through Lent):
May God bless you!
The following two tabs change content below.

Handles much of our social media, as well as helping the younger kids with their writing and video and audio recording. Clara's voice is heard in several Glory Stories, and the saint whose story she has been begging to have made into a Glory Story is finally about to begin recording--stay tuned!