Here is a beautiful article on preparing for Christ. The article talks about preparing to meet Christ not only on Christmas day but also at the end of our lives.
In a gentle and loving tone the author explains the importance of quieting our hearts, "The meaning of Advent gets lost amidst the flurry of activity that is 'the holiday season.' It is easy to succumb to the pressure of endless Christmas shopping, Black Friday sales that begin early, Cyber Monday and every other thing that grabs our attention," he said. "If there is any time of the liturgical year that we are tempted to take our eyes off of Christ and the true meaning of the season, it is those four weeks leading up to Christmas."
The article goes on to explain:
"'We must prepare during Advent because it is one of the few seasons to cultivate patience, quiet and waiting," said Deacon Roder. "Christmas music started more than a week ago on the radio! Our culture has forgotten how to wait, how to become still in patience and humility, with a quiet mind, quiet mouth, quiet tummy. To pare down until there is nothing between us and God.'
He said Christmas morning needs to be a blast of light and joy that contrasts the quiet stillness of anticipation.
"I think we have lost that to a great degree," Deacon Roder said. "Perhaps it is one of our duties in the church to regain that for our culture, to show by quiet simplicity how it is done. For Advent, less is more. Once this is learned, every morning of the year can be a mini-Advent, as we quiet ourselves and prepare for whatever way the Lord will come.'"
Along with encouragement for regaining a Christ-centred approach to Advent, the article outlines practical ideas of how to accomplish this in our homes and hearts.
Check out the entire article from The Catholic Globe HERE.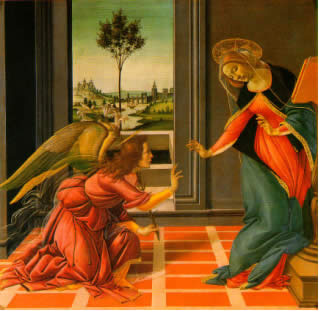 In the Love of Christ,
Jenny
The following two tabs change content below.

Jenny Ryan can be found regularly over at
theryantable.com/
 She is the mother of five, holds a Bachelors Degree in Theology, and wrote the Catholic children's book, "Love With All My Might."