I don't know about you, but for me this Lent is flying by. This year I had BIG plans. . . I was going to give up cream. . . in my coffee. Now, before I tell you how well I have done with that let me tell you another little story: 
Right before Lent my four year old girl went to a princess birthday party. One of the favors was a really cool looking lollipop and the girls were able to take one home for their brothers. On the way home Ellie explained to me that she was going to save her lollipop for "Ita" (my mom) who was coming the next day. I was surprised that this child in particular would be willing to part with something as cool as a spiral purple (Ellie's official color) lollipop . . .
. . . Well, that night after dinner everyone grabbed their lollipops and ate them during family movie night, everyone, including Ellie. When the movie was over and everyone was getting ready for bed Ellie started crying her eyes out, a very sad real (not tantrum) kind of cry. She realized that she has eaten Ita's Lolliepop and she was heart broken. Luckily my husband had one hidden away (his sweet tooth is worse than mine!) and he pulled it out and showed it to Ellie. Her face lit up and she was so thankful to her dad for saving the day. She asked us to put it up high in a special place. 
Fast forward to John and I coming home after my mom (Ita) had babysat. I asked Ellie how Ita had liked her lollipop…. "Oh, I becided it was for me." was her response. After her determination to give this treasured item to her Ita she completely forgot again and "becided" that she just couldn't do it. All I could do was laugh at this silly little girl who really did try to be generous with her favorite person in the world. 
OK . . . so, back to this Lent. Any guesses how the no cream in my coffee plan worked out? Of course Ash Wednesday was fine because I didn't have any coffee, but the very next day as I tried to drink my coffee with coconut creamer I just couldn't do it. I just couldn't. As I reached for the half & half I wanted to cry because I felt like I was disappointing God and going back on what I said I would do . . . and it was only the first day of Lent! But at that moment, when my hand grabbed the carton of cream, I smiled. I smiled because I remembered Ellie and her Lollipop and I knew that God felt the same way about me as I did about her. 
God was not disappointed in my lack of ability to part with the half and half, he was probably surprised that I had even tried at all because he knows my weaknesses better than I do (and better than I know my own children's).  At that moment I knew that God was laughing at me as I had laughed at Ellie because He loves me as I love my Ellie. (He and I made a new plan and I am now, more modestly, skipping coffee only two days a week.) 
So how is your Lent going? Are you feeling defeated because you haven't done a great job keeping your Lenten observances? Are you slacking off a bit? Or are you flying through it and doing an awesome job skipping the "cream in your coffee"?
When dealing with God it's important to remember that He knows us. He knows us really well. How well do we know ourselves? When we make resolutions for prayer, sacrifices, and work are we unrealistic and setting ourselves up for failure? Are we full of pride thinking that we can or ought to do things that he never asked of us?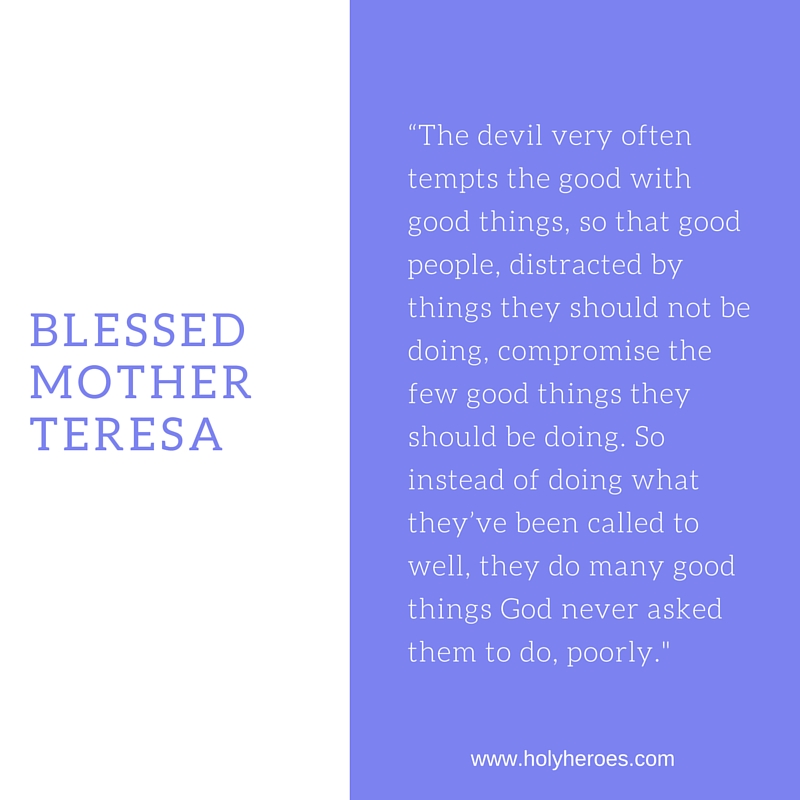 On the flip side, are we giving it our best effort? Are we firm in our resolutions or are we satisfied with "Well, at least I tried"?  Are we really striving to be generous with God?
I think we all know which side we tend toward. (Do we have unrealistic expectations? Are we too soft on ourselves? Is it a little bit of both depending on the situation?) With a little bit of conversation with the Big Guy, who made us and who knows us, we can begin to learn what He expects of us this Lent. We have to remember that in the eyes of God we are as little as my Ellie is to me. We are even younger! We are toddlers learning to walk, but learn to walk we must. 
None of this is to say that we should not work on our weaknesses. We are called to be saints!!! However, our progress in all things, holiness and detachment included, is up to God. We need to be faithful to what God asks, and then we leave the progress up to Him. We abandon, or try to abandon, ourselves and our wills to God and then we let Him to the heavy lifting of changing us, healing us, and growing us. 
I think at this point in Lent, regardless of "how you are doing," it is a good time to take a look at your Lenten Sacrifices and have a little chat with God about how He thinks you are doing. 
For your convenience I have composed a handy little guide to living out the rest of Lent.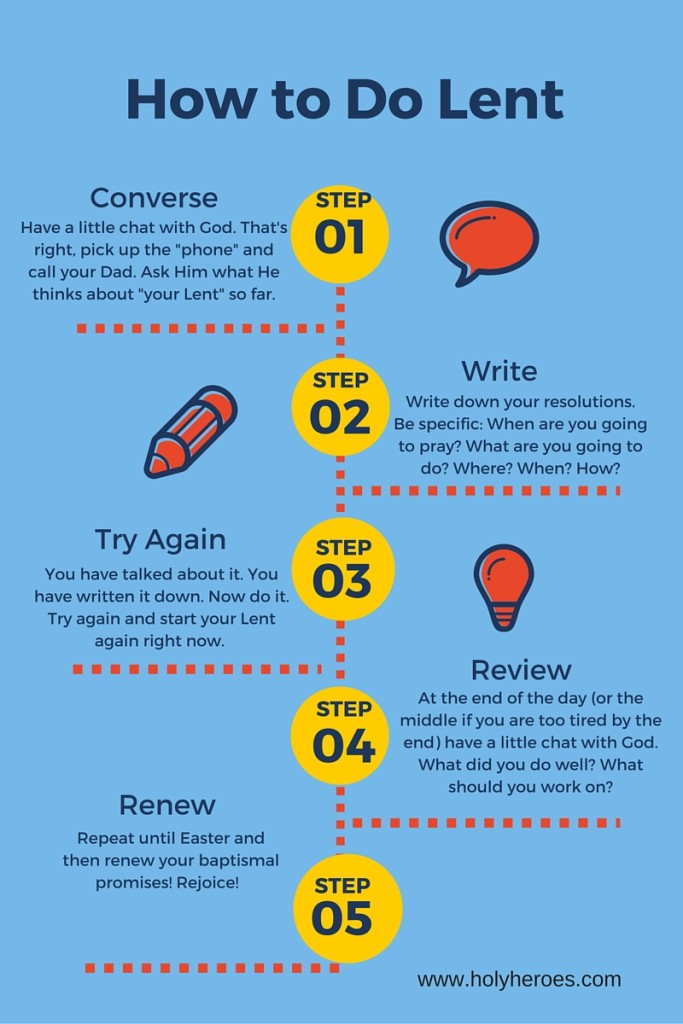 And there you have it! Just follow my handy dandy little chart and you should be giving God quite a bit to work with . . .  and in my case He has a lot of work to do. 
As always, I am praying for you and your family! Please pray for mine!
Jenny Ryan 
The following two tabs change content below.

Jenny Ryan can be found regularly over at
theryantable.com/
 She is the mother of five, holds a Bachelors Degree in Theology, and wrote the Catholic children's book, "Love With All My Might."