We are already half way through August and everyone is gearing up for and starting school. August is filled with wonderful feast days and people to celebrate!
I have outlined some of these great August Feast Days below and given some ideas of how to observe and celebrate them with your family. I hope you find it helpful! 
August 14th 
St. Maximilian Kolbe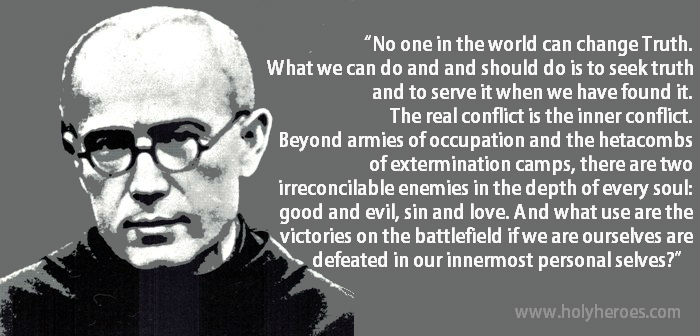 Of course our favorite resource for learning about St. Maximilian Kolbe is our very own Glory Story! 
The story of St. Rose of Lima is also on this dramatized audio CD
(her feast is on the 23rd!).
My kids love both of these stories — they are both very exciting, with pirates and soldiers and miracles (and also some very humorous incidents and conversation which children get a real kick out of)! They get all fired up about these stories, and I also enjoy listening along. This Glory Story is always a top contender when my kids are fighting trying to decide which one to listen to…
August 15th
The Solemnity of the Assumption of the Blessed Virgin Mary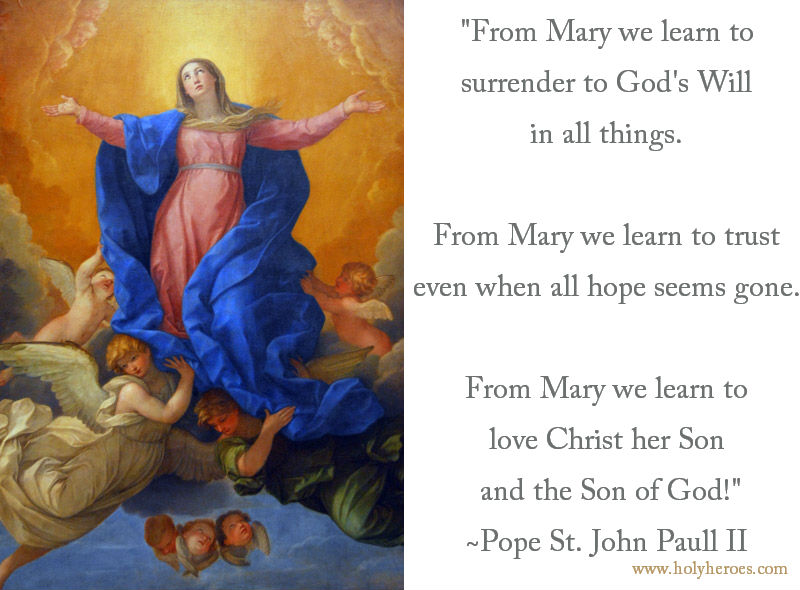 One of our favorite bloggers, Lacy over at Catholic Icing, has some great craft and food ideas for this important Solemnity (this year in the US it is NOT a Holy Day of Obligation because it falls on Saturday). Check out one of her posts about it here. 
TESTING-TESTING-TESTING:  We started some "quick quizzes" for the rosary with our Transfiguration quiz last week.  So head on over now to www.holyheroesfun.com for 10 quick questions (plus a "bonus" question) to test your knowledge of the Assumption. You and your children will find it is a fun way to inspire you with the "mind of the Church" in your understanding of this important Solemnity!
Over at www.holyheroesfun.com we also have other free activities for your kids including a short video and easy craft. You can also pray along with us the 4th Glorious Mystery of the Rosary for free! Click HERE 
If you would like the whole Glorious Rosary CD and coloring book
you can find it HERE 
August 22nd
The Queenship of Mary
After the Solemnity of the Assumption www.holyheroesfun.com will have 
new free activities (yep: and a new "quiz") for this wonderful feast! 
August 27th 
St. Monica (Mother of St. Augustine)
If you have a family member or loved one whom you are worried about (and who doesn't?) — St. Monica is your go-to girl! She prayed every day for 17 years for her son who was living a life that was far from saintly. Her son is now a Doctor of the Church and one of the great saints. 
The Novena technically begins on August 18th, but you can say it any time you feel the need! 
August 28th 
St. Augustine of Hippo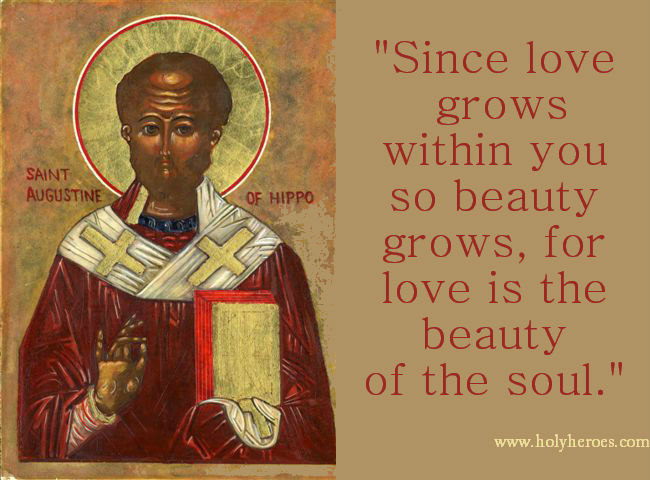 St. Augustine is credited with saying:
"Lord, let me grow in holiness…just not yet." 
A great tool to help battle this feeling in ourselves is frequent Confession.
This little book is great.
You will find it helpful if you have not been to Confession in years
and also if you go weekly. 
The beginning of the school year and the feast of St. Augustine is
a great time to brush up on your apologetics.
Here are some of our favorite apologetic resources. 
There are other great saints celebrated this month but I hope you find these highlights helpful in bringing the joy of the faith to your family! Leave a comment and let us know your favorite St. Day traditions! 
Happy Feasting! 
In the love of Christ, 
Jenny G Ryan 
P.S. If you like these ideas please use the sharing buttons below so that your friends can join in the feasting!
Jenny G. Ryan has been working with Holy Heroes since 2014, is a mother of five, holds a Bachelor's Degree in Theology, and wrote the Catholic children's book, Love With All My Might.
The following two tabs change content below.

Jenny Ryan can be found regularly over at
theryantable.com/
 She is the mother of five, holds a Bachelors Degree in Theology, and wrote the Catholic children's book, "Love With All My Might."